More Products Coming Online Soon!
Stay tuned as we add our full product line.
To order products not yet available online call 800-922-9142

---
Featured Products
---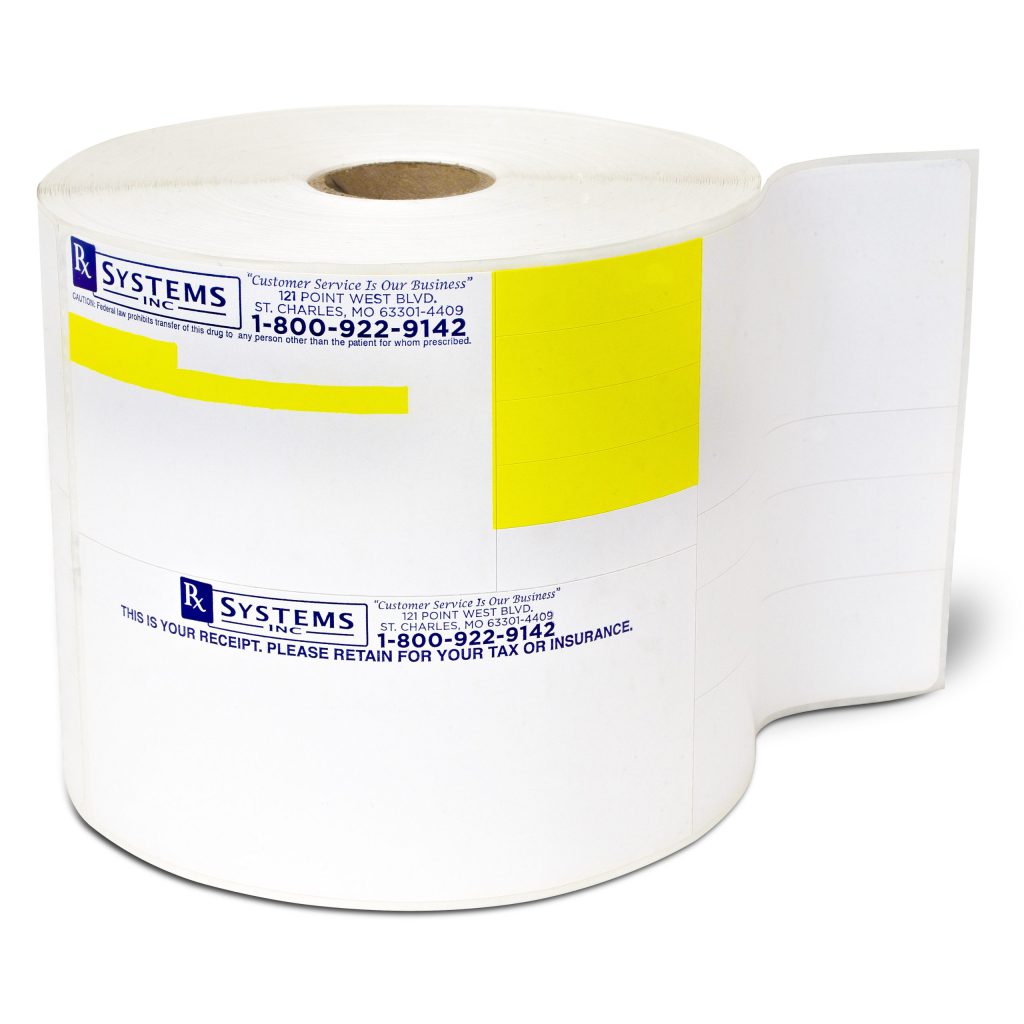 Labels
Rx Systems is a leading manufacturer of all types of prescription labels.
Our custom labels are printed to enhance your pharmacy's professional image.
We use flexographic printing presses and hundreds of cutting dies to enable us to manufacture all the most popular Rx label formats used.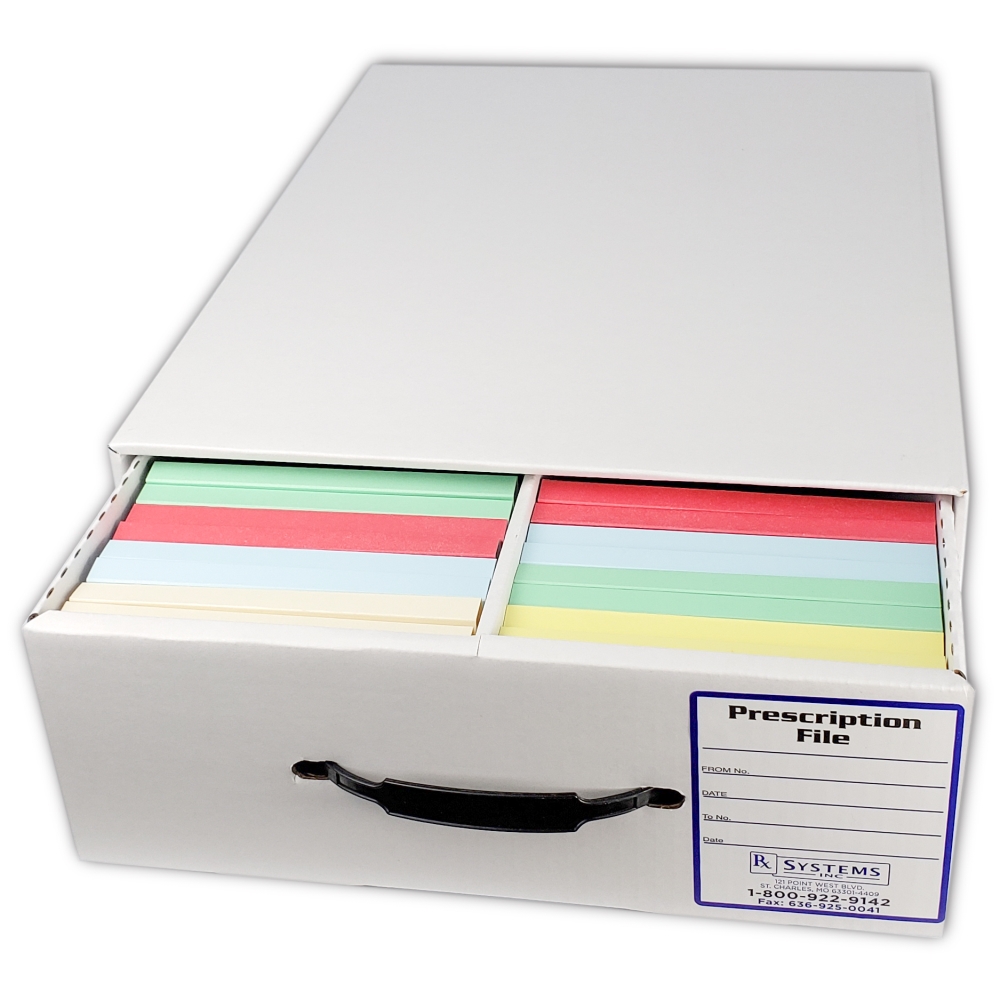 Filing Systems
Inexpensive storage system for inactive scripts.
We also offer here Rx Blanks and File Folders.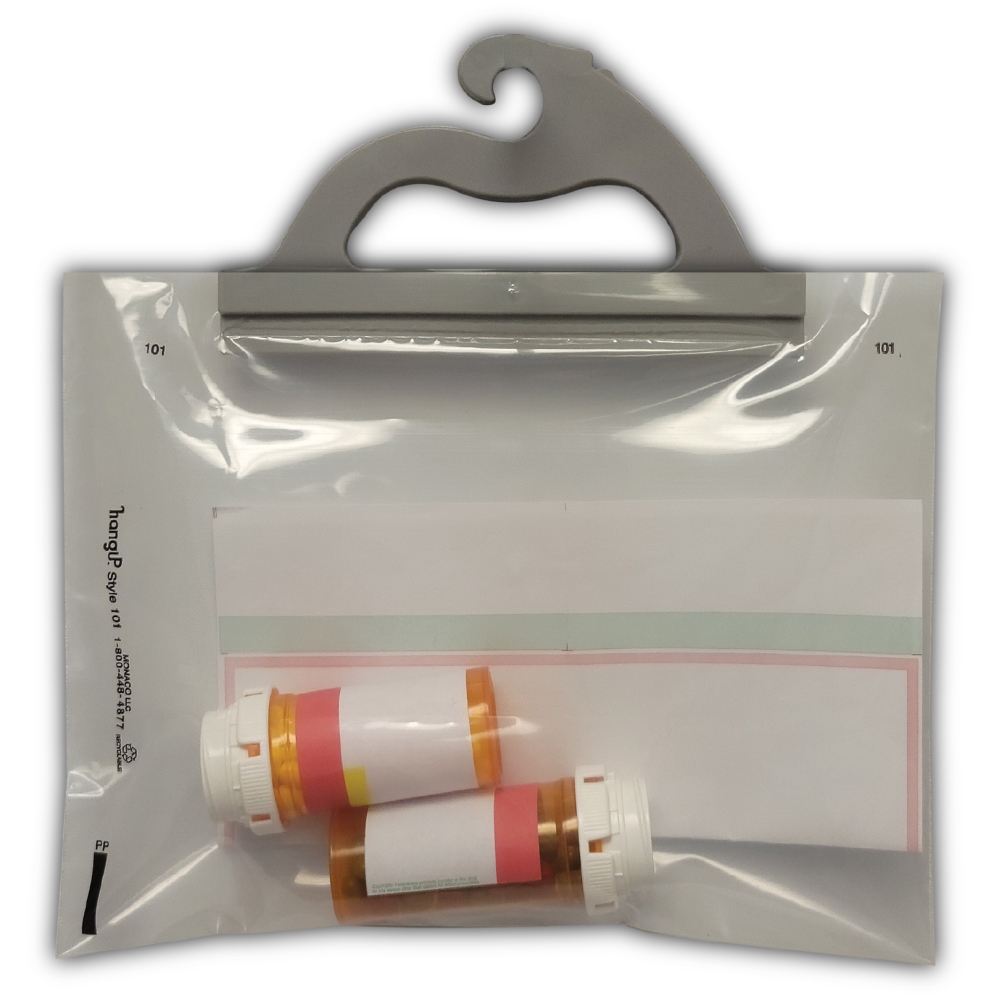 Hang Up Bag System
Prescription retrieval system that improves service and eliminates errors. With see-thru bags and an alphabetical filing system on a convenient wall rack you can locate a customer's prescriptions in 25% less time.
Choose from 7 sizes of Hang Up Bags. Choose from 3 Rack designs.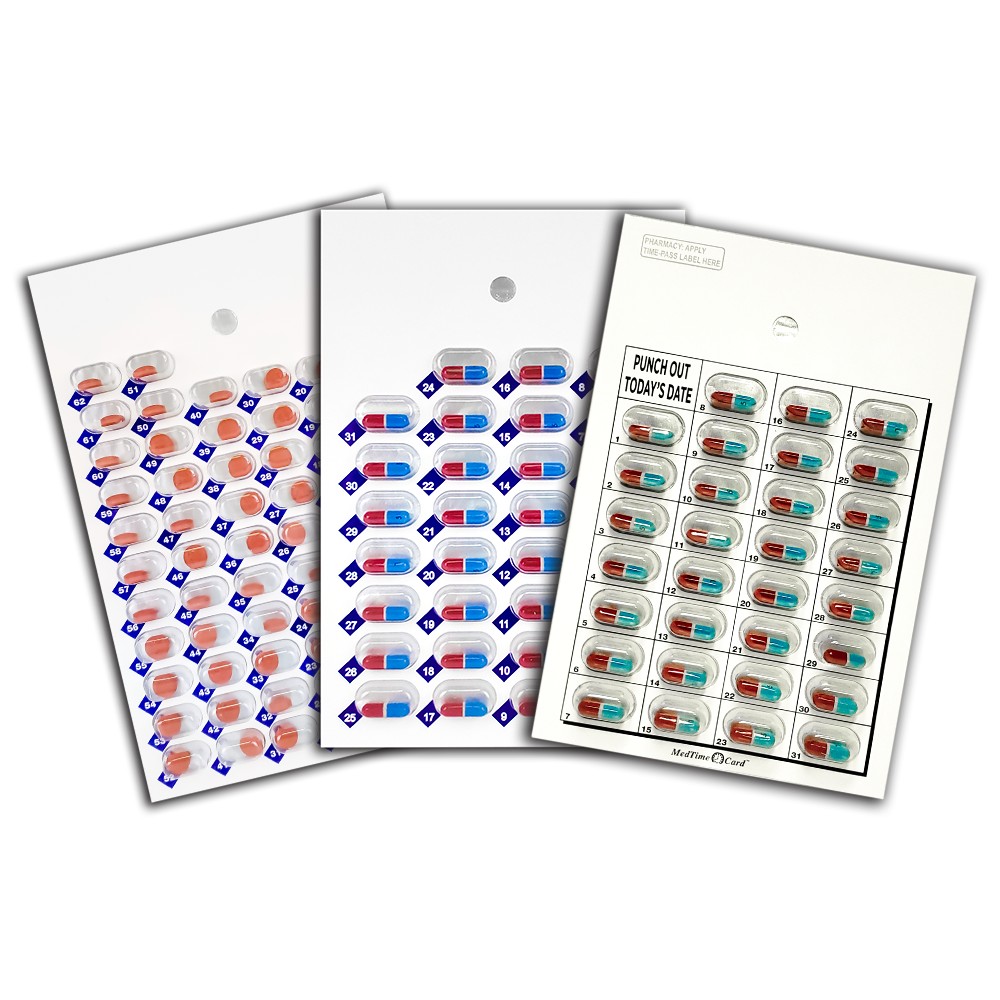 Cold Seal Pill Cards
Our Cold Seal cards are great for getting started into long-term care facilities and for STAT orders.
Cold Seal cards eliminate the need for heat seal presses.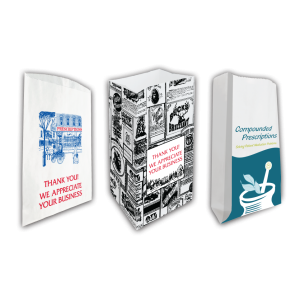 Pharmacy Bags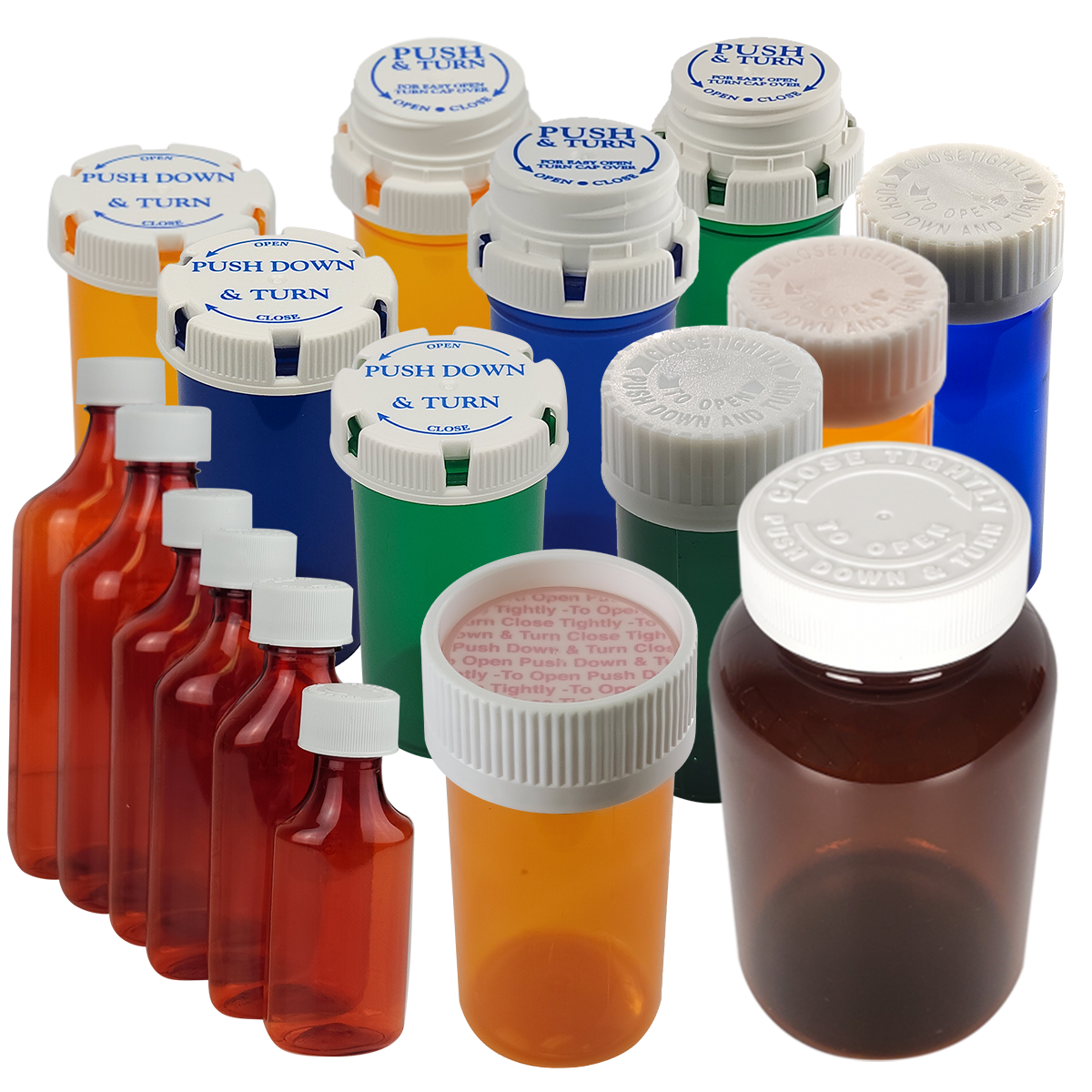 Rx Vials
Rx Systems offers a complete line of containers and closures for oral solids, liquids and ointments.
Vials are available with various closures and colors to meet your needs.
Multiple vial lines are available in 8 – 60 dram sizes, plus Mega vials for bulk fills.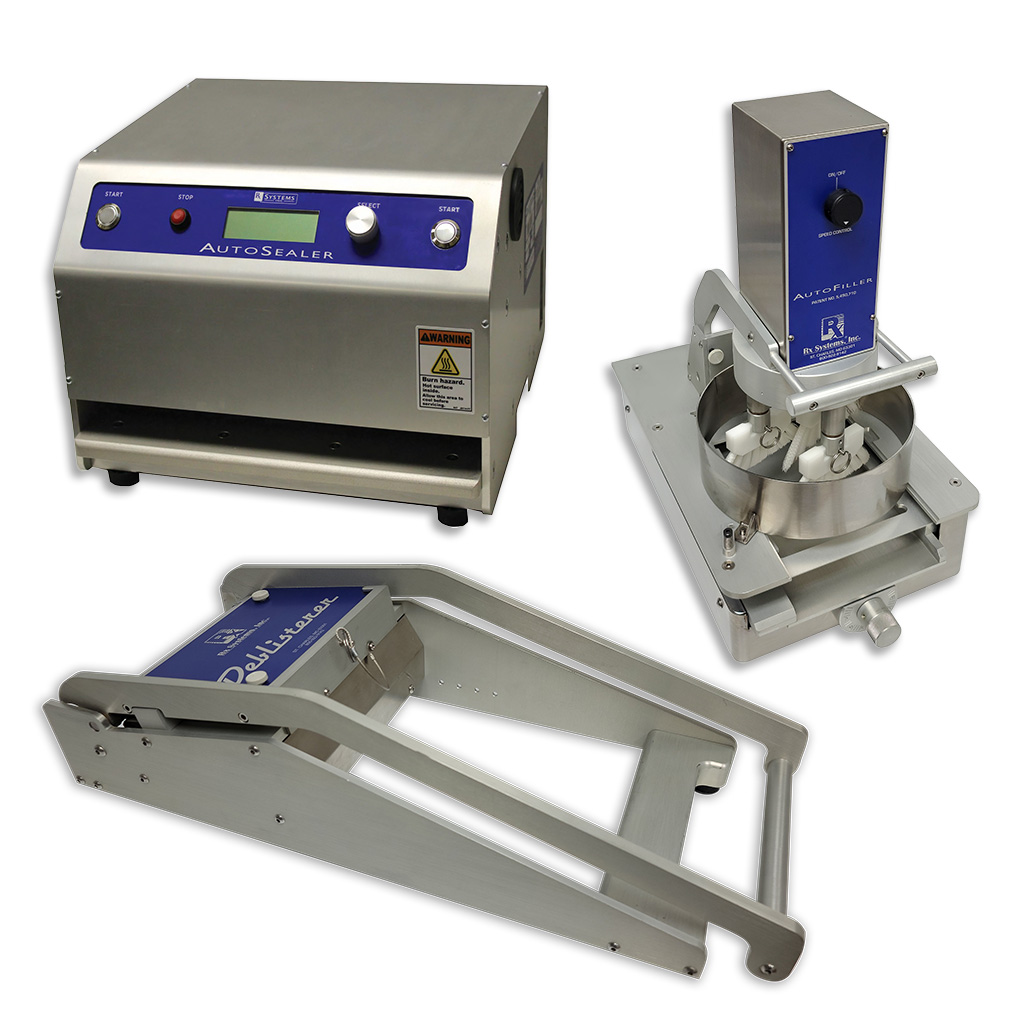 Equipment
Rx Systems offers Heat Seal Equipment for all size pharmacies, including Bulk Pre-pack units that greatly reduce labor.
Choose from 3 Heat Seal Press options – Automated, Manual Auto Open and Manual.
Institutional pharmacies can further reduce labor on returns by implementing the Deblisterer into their work flow.
All pharmacies using over 5,000 Pill Cards per month, should consider bulk pre-packing their high volume generics.
VIVID Pill Counters
Learn More About The VIVID ONE PILL COUNTER
The VIVID ONE
Pharmacy Software Interface
Inventory
UoU with Track & Trace
Medi-Span®
Counts Gel Caps
Detects Pill Fragments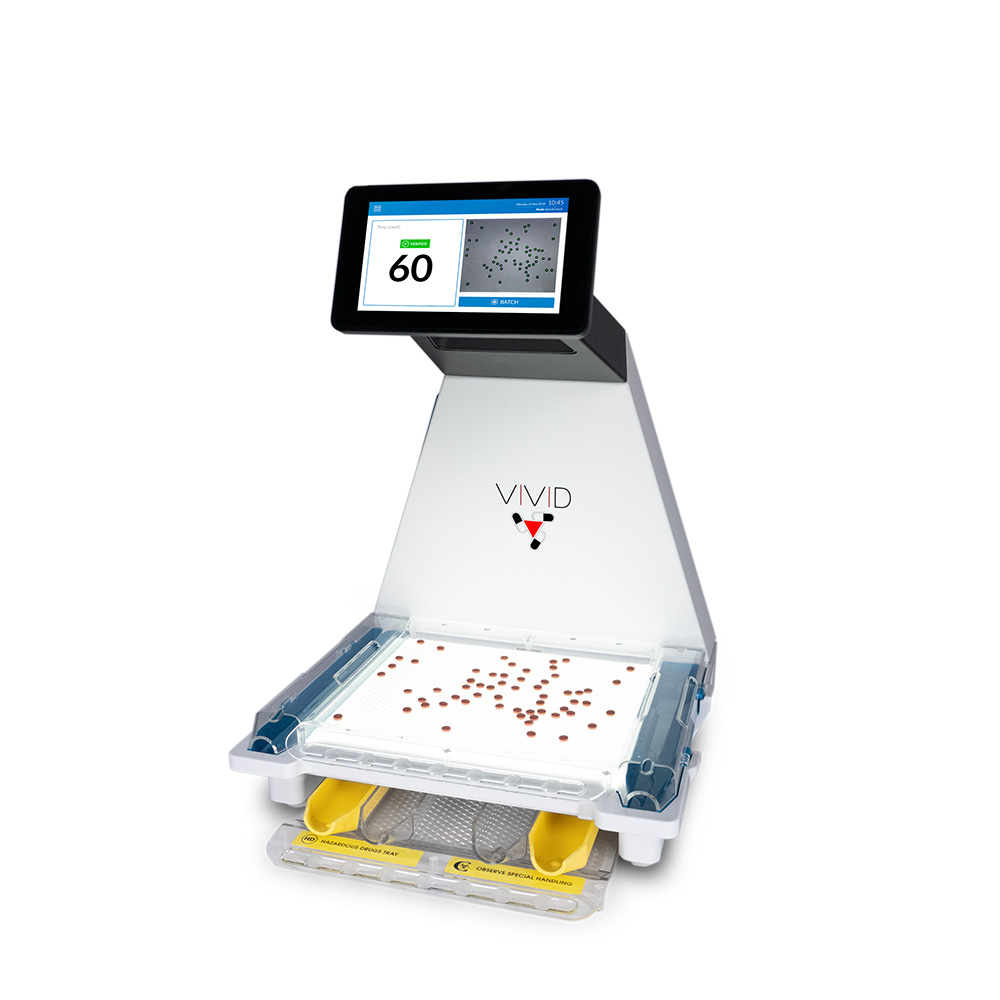 Learn More About The VIVID LITE PILL COUNTER
The VIVID LITE
Quick Count
Cost-Effective
Out-of-the-box Counting
Compact Design
USP <800> Compliant
‎‎‎‎‎ ‎ ‎ ‎